Ask for support for your mental health struggles.
If you post, we will reply. This is a place of unconditional acceptance, so share whatever's on your heart and receive encouragement in return.
Most of the times, you'll receive heartfelt messages from people who are just like you – real humans with real stories and real struggles. You are not alone in the things that you are facing, and I believe you'll find that to be true as you post.
Some times, you'll see different types of messages, and I wanted to take a moment to explain those here. All of them are ways we try to go above and beyond to support those who post:
Live Support Wall Replies
@Danjo and I live stream three times a week on the HeartSupport Twitch Channel and record video replies to topics from the Encouragement Category on the Support Wall. Here's an example of one. We have other @Streamers who record Live Support Wall Replies as well. You can find all topics that have received a LSW response here.
Creative Encouragement
@Danjo is an epic artist, and sometimes he creates art to give away to people to show them that they matter. He writes a letter and mails it to people from the Support Wall as a physical reminder that they are loved. There are other artists and community members who use their gifts to creatively encourage others too. All of those posts can be found here.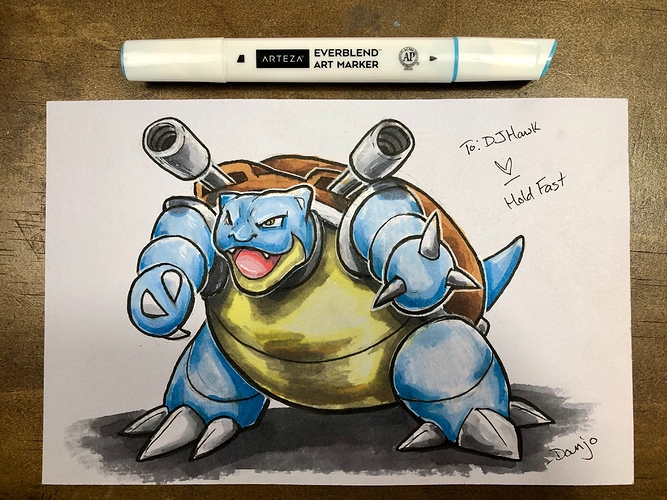 Twitch Live Response
At times, you'll see a user "Twitch Live Response" make a reply on certain topics. These are users from a Twitch Live Stream that have replied to that topic through Twitch instead of on the forum directly. Our "Twitch Bot" takes those messages and posts them to the appropriate topic. Here's an example:
Text App
Additionally, you may occasionally see posts with a funny title like, "Vahri Fan #3". These posts are submitted through our Text Application. It's basically the same thing as posting on the forum, but instead of coming to this website and posting, you send your messages via text. The App makes it accessible to people who haven't made an account and don't know about HeartSupport.
We share our Text App through:
concerts like Warped Tour,
at tours like the Shaped By Fire Tour with As I Lay Dying,
and through other online communities who want to make getting help more accessible to their followers.
We hope that you experience unconditional love and acceptance here on the forum. If you have any issues at all, you can always "Flag" a response that makes you feel unwelcome, or you can directly message @NateTriesAgain or any of our @moderators for support.
Hold Fast. We Believe In You.