For a staff member, I'm not exactly sure which category to put this in. If a mod or SWAT leader could please put this in what they believe the category fits, that would be appreciated (delete this part as well).
First off, I'm doing a lot better mentally than when I first was when I joined HeartSupport. I'm just tired of my life.
Every day is the same. I get up at 6:40 AM every day before school, I get ready, I got to school, have my first block, then my second, third, and fourth. Depending on the day I may or may not have to film during lunch or after school. The times I film during lunch, I'm too socially awkward to try and ask others questions for broadcasting (word on the streets). During lunch, before it started raining, I used to go out on walks, and it wasn't always the same. I would have a friend that I would go to a creek with, or a park, or a trail. We'd always make it back on time, but since it's raining, I can't go off campus without getting soaked. Everything is the same, and I can't help but be sickened by it. As the days go by, It's hard to count. I can never do anything new, I can't go on walks, and I can't get weight room workouts in during the school day because heaven forbid those are only available during flex blocks. Don't get me wrong, I'm doing great in all of my classes (A average), I'm sick of the continuous loop, if that makes sense.
If you've read this nonsense of a rant, thank you. I apologize for taking up your time.
If you're having a bad, please, take this hug: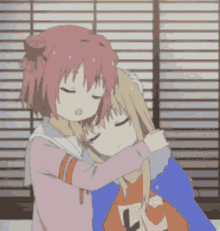 Much love, Shadow<3
Stay safe, you are loved, always remember that.