@Wings reminded me of this much-loved series!
I remember seeing these on paper, cutting them out of the physical print newspapers and walking around with them in my wallet. So I hunted them down online, easy because I remember the words, and made this compilation. Technology is nifty sometimes lol!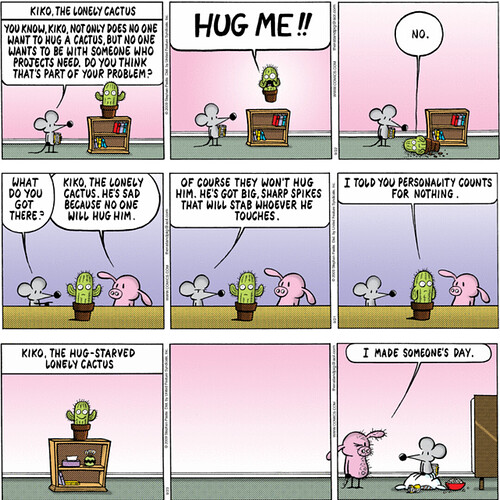 They were profound and I found something new to inspire/ponder/relate to every time I looked at it. Sometimes I was the lonely affection starved cactus, at others the rat who was trying to drop some truth bombs and get someone/myself to snap out of my/their head.
But this HS Family reminds me of the soft-hearted loving friendly pig. We are willing to look past the hard shells and see the person below, we love on them, even if we're hurting. We bring happiness, as best as we can.
Thank you everyone here for that!