i have a thing for posting and then disappearing, huh- anyways lmao
I'm proud of all of you<3
last week i got told to try and draw out what I think my anxiety looks like, and it turned out to be a lot of fun. and today i made two other drawings, that i feel also kinda replicate how I feel inside. So I thought, why not post them here?
this is what i did for my anxiety. it basically feels like I'm constantly being watched and judged. i honestly really like the peace :]

this is what i did today. i call it "never ending rain". it's how i feel on bad days, like it's never going to stop raining and everything is grey and dull.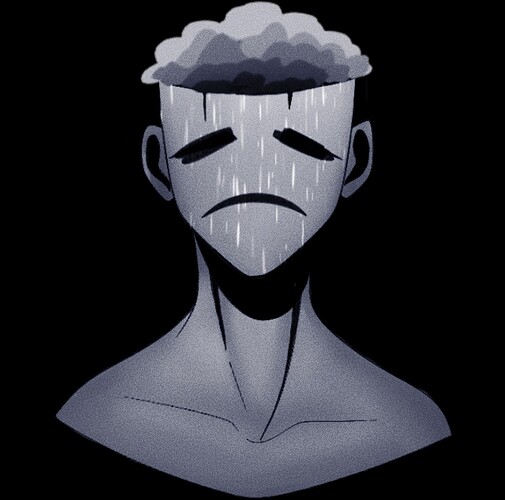 to be honest, this was more of an experiment with my art software, but i thought it'd still fit the whole "being judged" thing.