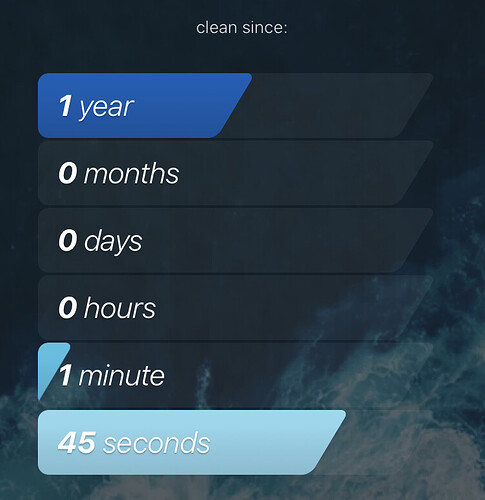 aughhhhh, i made it. i never thought I'd actually be able to but it's been a whole goddamn year since my last relapse!
so much has happened in all that time that definitely helped me get there — i've made some truly awesome friends, grew closer to people i've already known and even got into a qpr with someone who means the world to me!
although i feel a bit weird, since the past few days have been such a struggle urge wise and i'm afraid now that i have met my goal, i'll mess up again. but even if i do, that's something i will deal with when or if it happens. i made it a year and that's huge so i will try to focus on that instead.