Hey friends,
Today we launched an application that lets you search all of heartsupport's content by the mental health struggles the content addresses. You can click the image below to check it out, go to resources.heartsupport.com or click the "resources" button at the top of the forum home page.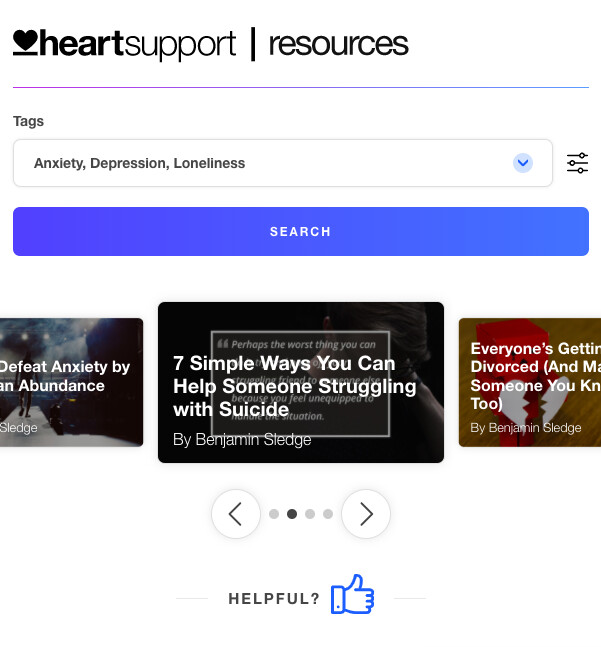 We hope this gives you quicker access to content that will encourage and support you.
-Nate
PS you are welcome to leave feedback in the replies below. Hold fast!