So adorable.

Want to cuddle and pet them all!
Thank you for sharing these pictures. It's lovely.
big stretch
yeah, i have to say it when I see a cat do it lol! so cute!
Soooooooooooooooooooooo Cuuuuuuuuuuuuuuteeeeeeeeeeeeeeeee

soooooooocuteeeeeeee (all in one words lol)
KFKDJSNDJAJSJA AAAAAAAAAAA so cute jdjeks
Home alone for the night so I decided to have sleepover with doggo, but he didn't want to hang with me, even tho ik he lonely without parents home. He wanted to sleep in his own bed and not mine, so I decided "feck it" and brought my bed with me lmao.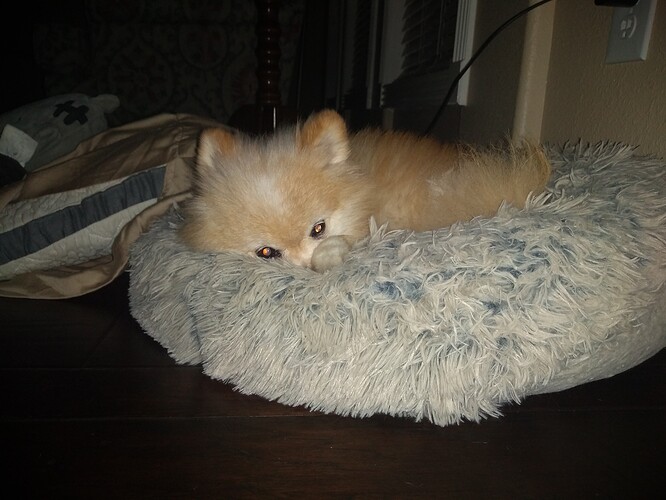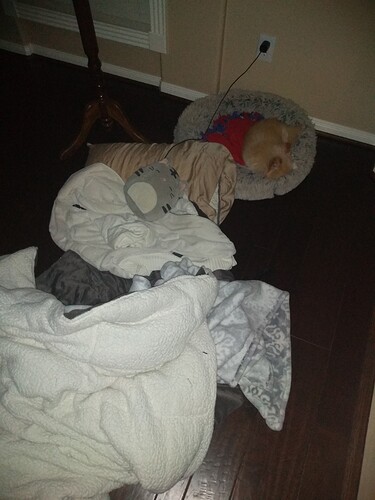 doggo looks like a teddy bear!! I would drag my bed over to chill with him too!! He looks so comfy in his own bed hehe
Yea, im so tired idk why I stayed up this late blehhh.
i hear you! hope you get some rest!
2 hours?? that's some magic right there!!
According to all the tips on introducing cats, I did it wrong lol. I just let the ginger out of her "shelter box" she came home in and that was the beginning of a beautiful friendship. I got lucky lol
This topic was automatically closed 30 days after the last reply. New replies are no longer allowed.