I wanted to start this topic to get more understanding of OCD. I am an OCD sufferer, mainly order and symmetry, but other things also trigger it.
Now, It may not be the case here but before anyone says OCD is not just order and symmetry, know that it's also not just frequent hand washing and checking things, I've gone through that phase of OCD and I know what it feels like having to check that the door is closed 10 times, but also know it can change over time and varies per person. Also, YES, I've BEEN DIAGNOSED with OCD by my personal psychologist.
So back to topic: what I wanted to know is if these things I feel are due to OCD/anxiety and other OCD/anxiety sufferers feel them or if it's just a me thing.
Thing 1: being impatient with daily activities. For example, whenever I work out I can't lift dumbbells for more than a few sets because I start getting really annoyed and want to go do something else instead. Also happens when talking to people, I can talk for a few moments but I start getting annoyed. Going shopping with my parents is very irritating because they have to make decisions before buying each thing and it's just hell, I can't stand being in the store for too long. And lots of other things that require time put into them.
Thing 2: taking instructions too literally. This is a very upsetting one. I often find myself taking things too literally, sometimes people are being sarcastic and I take it literally and it really upsets me because it's not my intention to do it. I don't know if it has to do with the fact that I do programming, I don't really know. This image is a good example of what often happens to me: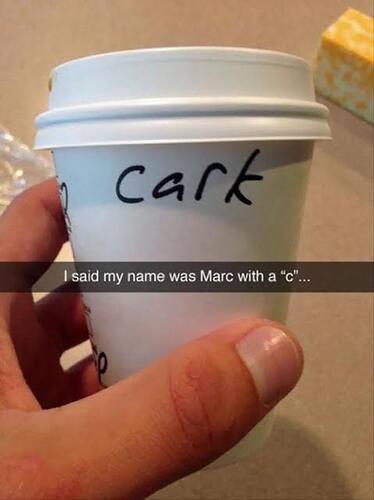 Thing 3: Unable to have smooth conversations. I cannot have a smooth conversation with people because my OCD is just telling me to explain things in a chronological or symmetrical order; following a certain pattern, instead of just explaining it in a natural way. This is mostly only a problem when storytelling or giving instructions.
I would like to explain a lot more of these issues but I think I've already said enough for a single topic.
I'm open to tips, advice or suggestions to cope with these things.