A year or something ago, I was reading the first chapter of #Dwarf-Planet. In it, the reader is invited to picture what depression looks like for them. What came to me was this: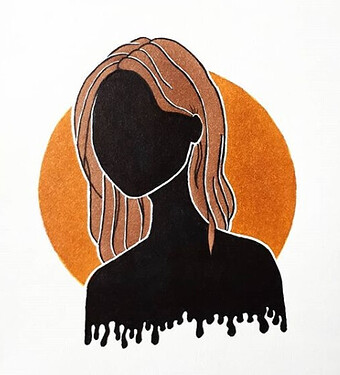 It felt to me, and still does too many times, like being covered by a dirty shadow that sticks firmly to my skin, prevents me from seeing what's around as it is, without this unbearable layer of darkness that covers everything. It makes me lose sight of who I am too, of my identity. It makes me look in a different direction than light, than where life is.
Is my depression just about the bad sides though? Would it be some misplaced optimism, or toxic positivity, to say that there are good times that exist not out of my experience of depression, but through it? I've always thought that whenever I do something healthy, good, or feel any type of "positive" emotion, it means that I'm stepping out of my own depressed mind. As if I was allowed to be something different, something I'm supposed to be. But what if it was just all on the same spectrum of experiences?
My depression is still there, even during "good" times, and even if good times for me means the average for someone else. It just takes a different aspect. I approach it differently. I negotiate less, I succumb less. What if my experience of depression was also made of the tiny victories? I've always tried my best to see depression as something I could almost personalize, just so I can detach myself from it at least rationally. It helps to stop internalizing the shame and guilt. But to some extent, it also makes depression something to avoid absolutely, something ultimately wrong. This way to think has been in contradiction with what I deeply believe in - that human experiences are so much more complex than a good/bad opposition. I'm not grateful for my depression. Still my brain is the same when I experience something more positive or when I achieve a step.
Today, my depression looks like this: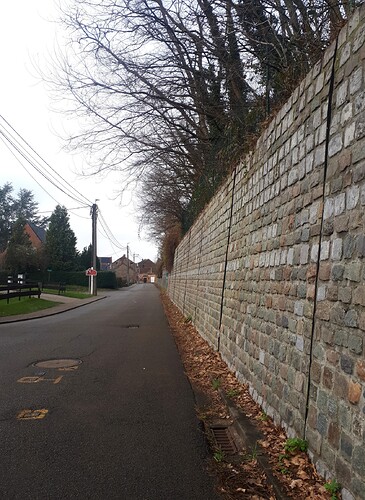 Being outside. Breathing some fresh air. Walking for a bit.
I am ashamed to say, it's the 17th and I haven't been outside since the beginning of the year, besides obligations. I haven't done this for my own pleasure and care. This is the first time of 2022.
It wasn't particularly enjoyable. My mind was focused on so many different things that had nothing to do with the present moment. I walked too fast to embrace the present. I thought too many times "okay now I can go back home". I was stepping outside that I already wanted to go back in. It's not pleasant to do something suposed to be relaxing that happens to be a constant fight.
But I'm glad I did it regardless. Just a tiny step that goes a long way for me. I choose to acknowledge it today and celebrate it. Because being depressed is also made of these moments when we thrive despite the exhaustion, despite the numbness, despite the fears and lack of motivation. I am not healed. I am not cured. But I have done something for myself today, and gave myself another proof that I can be more and do more than what I imagine when I wake up, than what my depressed and anxious mind make me believe in over and over.
---
Cherish the small steps, the little victories. They are not just a reaction to your struggles or what you have learned to do in order to cope. They are part of who you are, right here and right now. They are part of what makes your own little world turning. They are important, essential, meaningful. They all deserve to be celebrated.
You are strong, resilient, brave and thriving. Being here today and having the possibility to feel the air you inspire is the manifestation of your courageous heart.