I am in my new apartment. It's very different. My room is pretty nice, but still a work in progress. I should get the posters I bought in the mail soon, so I'm excited to hang them up!! More of the music I like comes out soon!! (Kpop). The walk to Barnes and Noble is too far, so I can't work there. I will probably apply to Chik Fil A, even though they don't like queers. I guess it'll be my secret oof. There is also a grocery store, but I'm not sure if that would be too much. Plus at chik fil a i would get sundays off lol
There are a lot of Catholic things here. There are 2 churches nearby and there's a big outreach thing. Maybe I can get involved there.
I have not met anyone. Not really. I spoke to my neighbors at the store, but that's it. I still haven't met my mom's boss and his family. He has a son my age. I hope he is nice. I went to the Local Game Store (LGS). I will be putting a flier up to hopefully find a game. I took a photo of some other people's, but don't know what to say to them yet.
I set up my fish tank! I went to the local fish store and asked about cycling my tank and he suggested getting a black tetra instead of using ammonia or waiting. So everyone, meet Wolffe!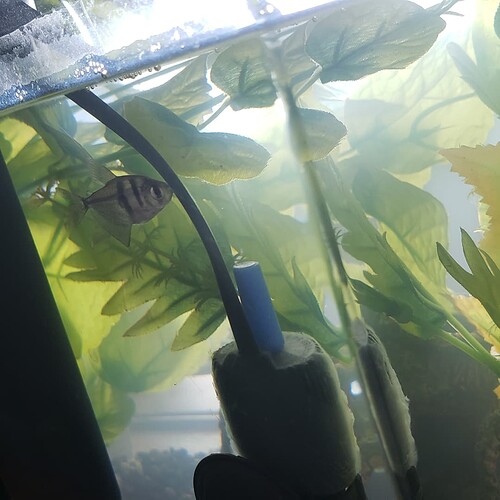 He is a black tetra! I named him after the clone from star wars Commander Wolffe. I hope to get a betta and name him Plo Koon~ You know, the jedi! He also really likes the heater, I guess.
And then meet Stinker! I accidentally got him. He snuck into the bag with Wolffe lol (he is very hard to see because he is mostly clear)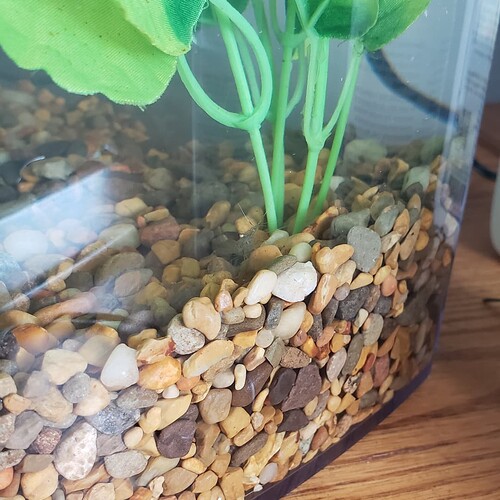 When i woke up the other day, I heard a weird snap/clank noise, and it was Wolffe opening and closing his mouth! It was SO loud I was surprised. I guess he was hungry!!