I'm not a pessimist, I've just had and still have a horrifying life. the two are different.
Of course, these are two different things, even though bad experiences, as well as positive ones, can tend to shape to way we see life too. I've been personally through situations that took me a long time to call "traumas", and am only starting to learn and observe how much these experiences have impacted the way I see the world around me, the way I feel physically. It's hard to feel safe and hopeful when your body contains the memory of deep hurt that others caused. It is absolutely true though, that navigating flashbacks and painful memories doesn't make one pessimist. What you express is hurt, pain, and it's okay if it needs to get out of your chest. I hope that, through all of this, you still manage to find or seek sparks of beauty and simple joys. Reasons to smile. You deserve peace and healing.
From: Who.is

understandable that past events have made you wary of what's to come. It can be really hard to process and really hard to heal from. It takes a lot of time. I wish it were a quick fix all and that things could easily be forgotten, but as long as you need a place to talk about it, you always have here.
From: eloquentpetrichor

Hey there

It can definitely be difficult to see the good things in life when it seems like it just wants to keep kicking you down. My best advice is…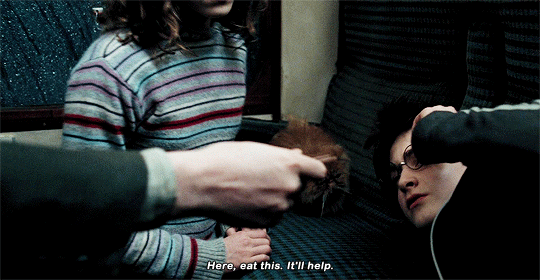 Stay strong
From: ᏒᎧᏕᎥᏋ

Hi Friend, I'm sorry you've had a horrifying life. I hope that the path ahead of you is better and you are healed of your past trauma. You deserve to be happy and to live a good life. You matter! ~Mystrose
From: Mamadien

You are very right the two are different. Having horrible exerperiences doesn't make you a pessimist. Having horrible experiences is trauma and it's very very different. Pessimism is an attitude and trauma is a reaction to what has and/or is happening to you. I hate that you are in this place where you are dealing with the trauma of what is happening in your life, but I'm glad you are still here talking about it.
Trauma has that effect on people. You find any means you can to guard and protect yourself so you won't get hurt again. There's a pseudoscience behind when your brain tells you something you're doing is "bad", it will avoid it any chance it gets so you won't hurt from it again.
Keep at things, and look to the skies, hun. We'll always be here. I'm sorry things are so rough for you right now.
From: twixremix

hi yerdeniz,

i'm so sorry that you've endured and continue to face a horrifying life. it's understandable that someone who has gone through so much approaches life with more skepticism compared to others. i think everyone approaches life in their own unique way, and even the most traumatized people have no other choice but to hang on to some optimism or pessimism to protect themselves. it sounds like you've been dealt a very difficult set of traumatic events and i hope you can find the answers, peace, closure, or someone to speak to about these things. as you know, this forum is a perfect anonymous platform to just let it all out if that's what you need. all in all, you're incredibly strong for going through and continuing your journey in a tough life. while i do hope it gets easier for you, i know that's easier said than done. so for now, please know that someone is on the other side of your screen hoping for the best for you, sending a ton of strength and love your way. hope to hear from you soon, yerdeniz.

love,
twix